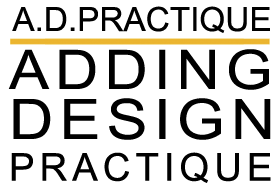 PH: 02 8765 8081
M: 0419 253 653

Adding Design Practique Residential Design
"After the cost is forgotten the quality lives on"
Adding Design Practique P/L is a residential design business established in 1996 by Will Hegarty

Innovative Home Designs, Sydney, by Experienced Designers
Residential Designs Sydney
Adding Design Practique
Adding Design Practique are Building Designers located in Sydney. We design and build Carports, Garage Designs, Garages with Studios, Granny Flats. We design First floor additions and Ground Floor Additions. We also Design, second floor additions and ground floor extensions and home extensions anywhere in Sydney.
We design New homes.
All our Residential designs are innovative and practical. Our floor plans for Granny flats, second storey additions, extensions and new homes are thoughtful and creative with an acknowledgement to symmetry, comfort and affordability.
Floor Plan & Design for New Homes in Sydney
The principal designer has 25 years design experience and thirty years of building experience. We design with experience.
Adding Design Practique are Building designers.
Why call A.D. Practique today?
A.D.Practique will give you a prompt appraisal of your work. Either with a review of your property on Google earth and an over the phone discussion or a more organized site visit. We are generous with our time and practical advice. We understand council and bureaucratic requirements and can give you practical advice about cost and time requirements.
Design Experience
Documentation Experience
Council Experience
Building Experience
A.D.Practique prepare building drawings.
The drawings that will be prepared for your development application will be detailed enough to be used as one part of your tender document.
Testimony from builders
Paul Grech "Quoting a residential building job from A.D. Practique drawings makes my life easy. They are well drawn, practical with plenty of information. Well drawn and documented plans, leaves less room for confusion and confrontation between the client and builder."