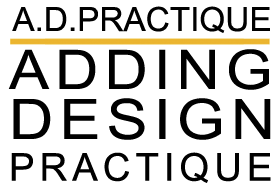 PH: 02 8765 8081
M: 0419 253 653

New Home Designs Sydney by Best Building Designer
Adding Design Practique
Adding Design Practique are Building Designers located in Sydney. We create and build Carport Designs, Garage Designs, Garages with Studios, Granny Flats design and build and floor plans for New homes. All our Residential designs are innovative and Practical. We also Design Home extensions, second floor additions and ground floor extensions in Sydney.
Our floor plans for Granny flats, second storey additions, extensions and new homes are thoughtful and creative with an acknowledgement to symmetry, comfort and affordability.
Floor Plan & Design for New Homes in Sydney
The principal designer has 25 years design experience and thirty years of building experience. We design with experience.
Adding Design Practique Adding Design Practique are Building designers. We have twenty years experience in Architectural Design, Project Management, Residential Design and Documentation for First Floor Additions, New Homes, Holiday Homes, Dual occupancies and Granny Flats. A.D Practique are Sydney Residential Designers. We work anywhere in the greater Sydney basin.
Floor Plans for New Homes
New home designs in Sydney includes everything associated with residential design. Carport designs Sydney that complement the home. First floor additions Sydney that blend Ground Floor extensions Sydney to create the perfect Sydney home. Complimenting this picture are Attached Granny Flat Designs, Garages with Studios or storage.
Who wants to Save Money and Add Value to their home?
This is not a play on words. Good Building design can save you a lot of money and you can still add value to your home. To find out how fill in the enquiry form.
Why call A.D. Practique today?
A.D.Practique will give you a prompt appraisal of your work. Either with a review of your property on Google earth and an over the phone discussion or a more organized site visit. We are generous with our time and practical advice. We understand council and bureaucratic requirements and can give you practical advice about cost and time requirements.
Design Experience
Documentation Experience
Council Experience
Building Experience
A.D.Practique prepare building drawings.
The drawings that will be prepared for your development application will be detailed enough to be used as one part of your tender document.
OBLIGATION FREE space assessment or WRITTEN DESIGN REPORT for $165.00 including GST
Will Hegarty will come to your House for an obligation free visit. He will discuss your requirements and ideas and if you wish supply you with a written design report for the design and documentation of any proposed work. The report will include design options and an assessment of the existing house.
Should you engage Adding Design Practique to prepare drawings the cost of the written report will be removed from the design quote.
How important is it too use a professional designer
A professional designer can add tens and in some cases hundreds of thousands of dollars to the value of your house.
Owner Builders and Do it yourself renovators have ruined thousands of properties with poorly thought out floor plans, inept kitchen and bathroom designs, low roofs with no insulation and exposed rafters, inadequate drainage, structurally deficient retaining walls, poor placement of stairs, long hallways and unnecessary demolition.
Whether it is higher heating or cooling costs or a low sale price, poor or no design will cost you money. To learn how you can save money email us at enquires@practique.com.au
Why Choose a Building Designer instead of a Design and Build firm.
Working with a building designer allows you to personalise your home.
Design and Build firms will lead you towards what is most convenient for their business. To keep a design and build firm in operation they need to build x number of alterations and additions each year. From the moment you engage a design and build firm you will be on a time chart towards their finished product. At the end of the financial year your property will be No 22 of the 32 completed projects.
If you want an energy efficient, cost effective design, to reflect what you and your family require talk to a building designer an experienced building designer will be able to introduce you to a number of independent builders who are all keen to price your job.
Adding Design Practique prepare building drawings.
The drawings that will be prepared for your development application will be detailed enough to be used as one part of your tender document.
Testimony from builders
Paul Grech "Quoting a residential building job from A.D. Practique drawings makes my life easy. They are well drawn, practical with plenty of information. Well drawn and documented plans, leaves less room for confusion and confrontation between the client and builder."
Andrew Mead "A.D Practique provide builder friendly drawings and a simple specification that gives me all the information that I need to provide a fair and honest quote. The realistic designs are practical and easy to build."