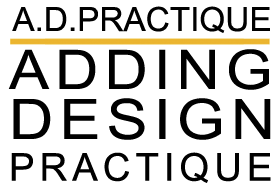 PH: 02 8765 8081
M: 0419 253 653

Additional Requirements
June 26, 2018
After development Consent is granted what next?
Once development consent has been granted the applicant is able to apply for the construction certificate which allows building work to commence.
There are usually conditions attached to the determination that need to be either complied with or completed to receive the construction certificate.
When you are ready to begin construction you need to nominate a certifier. This can either be a private certifier or the council.
Private certifiers are more expensive however they are also generally more responsive. Most large building firms prefer to use a private certifier.
Some of the issues that may need addressing in order to apply for the Construction certificate are listed below
Approved plans may need to have amendments included.

Structural and Hydraulic Details prepared by certified practicing structural and or hydraulic engineer

Specification Details all structural timbers, internal and external finishes, window and door sizes.

This should be a detailed document presented to the builders tendering for your job and is one part of the tender package. Do not underestimate the importance of this document, through all phases of the building process there are minimum standards for everything.

If your specification is an incomplete document then you can be in a situation where the builder or plumber is applying minimum but not necessarily quality standards to your job. For instance a plumber could use 40mm PVC pipe in a first floor shower floor waste, this is legal, however it will also mean your shower will have a very slow rate of water discharge. A larger diameter pipe should be used however it will need to be specified.

Fire Safety details may need to be included on the drawings

Payment of fees, contributions, bonds and long service levy to the council.

Demolition must be shown to comply with AS 2601-2001

Removal of Asbestos. Specific requirements that need to satisfy Work cover standards

Construction and Site Management Plan This sets out the safe Building practices that your builder will be applying to your job. (Usually prepared by the builder)

Sydney Water Stamped Plans. Prior to the commencement of work the approved plans must be submitted to Sydney water to ensure the proposed works are not in the vicinity of the board's sewer

Survey Certificate not necessarily required however if you are building close to or on the boundary it is strongly recommended that a registered surveyor pegs out the boundaries before work commences. Additionally council may require survey inspections during the building works to ensure the height restrictions are maintained.

Inspections by the certifier

Commencement of Building Works
After excavation prior to the placement of any concrete
Frame inspection prior to covering of any floor wall or roof framework
Waterproofing inspection in wet areas
Stormwater inspection prior to filling in of any trenches
final inspection after the building work has been completed and prior to the issuing of the occupation certificate