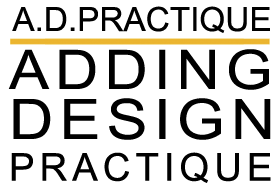 PH: 02 8765 8081
M: 0419 253 653

Attics as Habitable Areas 1
July 7, 2017
Attics spaces are the most cost effective renovation if you have the correct space. If you don't have the height and you have to consider structural change to make it work then the cost will increase substantially.
However assuming most things are correct,
At least 2.4m, from the top of the ridge to the ceiling joist,
Room for the stairs, you will need 4.5m of wall to fit the stairs.
Permission from neighbours to load party wall.
You can proceed to the planning stage.
You do need a development application approval from your local council to build an attic. It is structural work and therefore must be built according to the Building Code of Australia and must be certified.
Most terrace houses have roof space that is suitable for attic space. If you are not able to or do not wish to lift the lid at the rear then your stairs must go up towards the apex of the ridge. Generally you finish off these jobs with a front and rear dormer and a sky window over the stairs. If it is a line of terraces and the roof space between the terraces is open, then you will have to build a firewall between you and your neighbours.
Another common roof form that is suitable for attic space is the federation bungalow. These are often disguised as simple weatherboard homes and are scattered all over Sydney. They generally have a roof space from 2.4M to 3.00M and can be sensational when renovated. I recently completed an approved design in Botany that will have three separated spaces, a bathroom and a balcony. On one side we have two traditional dormers and on the other two eyelid dormers, at the rear we changed the hip to a gable and opened it up with windows and a balcony overlooking the garden. As you can imagine this will not be a cheap renovation, nevertheless it is still relatively simple to build and will add approximately 70M2 to the area of the house.
I would also note that Botany council seems to have a particularly enlightened view of proceedings. You will not receive the same consideration from inner city councils who view First floor balconies on older residential houses as sacrilegious. The general retort is, "if we let your client have one everyone would want one." Of course there is something demented about people wishing to get out of bed and have coffee and croissants on a sun-drenched balcony. I even had one crazy lady with views of the harbour bridge and the ferries who wished to sit out their in the twilight with her lover. She had her balcony rejected to maintain uniformity with those around her. There was one objection to her proposal and she was built in on all sides by at least eight properties.
Your council will control the scale of the development and how you finish it. You will find that despite the rhetoric that the councils are working for you, it is the planners you will be dealing with and some of the planners are oblivious to peoples need for additional space and will take a particularly dim view of anything that is to fanciful or to expansive.
Other things you need to be aware of are privacy and overshadowing. The overshadowing is generally not a problem if you are just putting on front and rear dormers however the size of dormers is another particular fetish of some councils and can drive heritage architects to distraction if they are not drawn to the correct proportions.
Attics can provide great cost effective space. Nevertheless councils maintain a strict control over the guidelines and will have plenty of input into what you propose. The best idea is to observe what your neighbours are doing or have done recently and you shouldn't create to many problems for yourself.
Good Building.