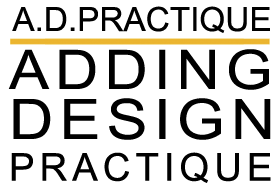 PH: 02 8765 8081
M: 0419 253 653

Residential Design series Cement Rendering part 2
June 26, 2018
RESIDENTIAL DESIGN SERIES.
Patching and Rendering Continued.
Rendering is not a job for amateurs. Many weekend handy andy's and poor tradesmen have ruined rooms with dodgy patch up jobs.
As noted last month the job area needs to be clean, then the expanded metal sheets 2.400m long x .720 wide should be cut, stretched and fixed along the crack. If the crack is on both sides of a 110mm wall then both sides should be reinforced with the expanded metal sheet. I fix this in place with plastic plugs and small wide headed screws.
I intimated a couple of articles back that you could move from room to room with your renovating program. However if you have a number of rooms that require patching and rendering then it is obviously more convenient in an inconvenient way to do them all together.
As long as you are well organized a good renderer should be in an out in a day. You shouldn't underestimate how messy this is going to be. You will be wheeling barrows of wet cement through the house, hurling it onto boards, flicking wet render onto bare walls and scrapping the excess onto the floors. The renderer will have no regard for pleasantries or niceties, his is a messy hard job and there is no way of dressing it up. You should either remove or cover all valuable furniture, the floors should all be covered with the heavy-duty builders plastic and you should have somewhere to store the waste.
Last month I mentioned in the frenzied last few sentences how I'd recently used a bucket of Top Cote to finish a wall as opposed to the traditional lime wash hardset. The renderer was able to apply it along the line of the patchwork within a few hours of applying the render. If I had to re-render a number of rooms there is no doubt I would hardset the walls. However in a situation where you are patching tigers stripes of render then this is certainly a quick and efficient way to create a smooth finish that blends well with the existing hardest.
Small hairline cracks need to be opened up and cleaned along the line of the crack. They can then be patched with expandable cement like "porion" or "poly filla". The trick when patching is always to apply less. Once it has hardened you can add a little more to complete the job. If you try and finish it in one application invariably you will be trying to finish off a quickly hardening blob that proves to be totally unforgiving. Mixing a little extra to complete the job is a lot easier than trying to remove excess cement.
To clean up after the render shovel up the excess into buckets, sweep the plastic and then remove the plastic and hose it off. Make sure you save the plastic for the painting.
If you have old style cornices you should remember that the cornice is fixed to the render. You may need to point out to the renderer that you don't wish him to use the edge of the cornice as a straight edge. If he does this render will invariably be proud of the cornice and you will loose the shadow line that exists between the cornice and the wall. This will give you an amateurish finish and is most annoying when you only notice it when you begin the painting.
Good building and design!
Note: The views expressed in this article are of a broadly based nature and are in no way to be taken as the basis of an individual design. Should a reader wish to pursue the ideas expressed then at all times we recommend they consult with the appropriate professionals.