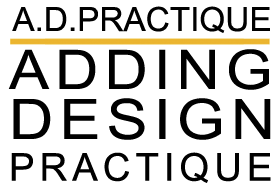 PH: 02 8765 8081
M: 0419 253 653

Why Choose Us
June 26, 2018
Twenty years of Design and Documentation Experience
Thirty Five years of Building Experience
Builders like to work with our practical designs
We will amend drawings to suit your Budget
Clients love our finished homes
Our renovated houses fetch premium prices if sold
We design low energy houses, homes that require minimum heating and cooling
Our DA drawings are construction drawings that can be handed to a builder or consultant for cost estimates.
Why Choose Us
Design Experience
If you are designing a new home or doing minor or major alterations to an existing home the same challenges will confront you over the duration of the works. Your experience with these challenges will indirectly relate to the quality of the design and the drawings that are prepared for you. At the Practique studio we pride ourselves on preparing building drawings. By this we mean that the quality and detail in the job is of such a standard that the drawings that are submitted for your development application are suitable to be given to a builder to get a reasonably accurate appraisal of the building costs. We do not remove information to make it difficult to price.
Planning and Political Experience
The designers at Practique have been submitting applications for twenty years. The Practique studio has a strong understanding of both the planning and the political process. We are experienced at producing work and giving advice that will help you get a quick appraisal.
In some cases any design work you propose will always be contentious with some neighbours. We are experienced at recognizing the problems before they arise. This doesn't mean we can necessarily prevent them from happening but we can advise you of the consequences and have an alternative plan of action if it is required. If you wish to charge headlong into a confrontation with council or the neighbours we will just as easily support you and provide the adequate research to support your application. In most cases though we believe it is advantageous and expedites the process if the applicant and the neighbours can negotiate their way around minor differences.
Building Experience
The Principal Designer is a qualified builder as well as a residential designer and draftsman.
Once the Development Application has been approved the applicant will need to prepare a tender package for the builders. The Practique studio has many years of experience at preparing tender packages. We advise all of our clients to take a personal interest in understanding the issues and complications of their job and providing the maximum amount of information to the tendering builders. The more information you provide the sharper and more accurate the quote.

Many people believe they can do this work after the contract with the builder has been signed and whilst the job is being constructed. This inevitably leads to mistakes, things being overlooked and variations to the initial contract that are all charged for at fixed rates with a 20% builders charge. If you have a tight budget and wish to control what you spend then it is essential you become actively involved in understanding your job. This can mean at least one day a week for the duration of the job. The more you do before you choose your builder the more money you will save.
The Practique studio will help you to keep sight of your goals and your budget.
We will design to maximise what already exists and to energise the home with the new design.
We design homes that are fantastic to live in and heartbreaking to sell.