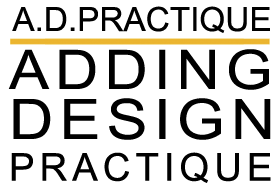 PH: 02 8765 8081
M: 0419 253 653

First Floor Additions/ Extensions Sydney
A.D.Practique design First floor additions in Sydney, and we redesign First floor extensions in Sydney.
Every house in Sydney is suitable for a first-floor additions designs. Some are just more suitable than others. If you are looking for additional floor space often the best solution is to go up. Adding two or three bedrooms to a house as a Ground Floor addition can seriously reduce the available green space in a house. All councils are particularly sensitive to the reduction of available green space.
Modern families realise that selling up and going through all the hassles of moving is often more traumatic than the approximately six to eight months it will take to transform their home.
A second level with usually some alterations to the ground floor can transform an overcrowded home into a comfortable abode.
Many inner-city couples with no children find their semi-detached or detached cottages have constrained living areas and small gardens that mean the only solution to their lack of space is an imaginative addition. A smart renovation can in most cases add at least two additional bedrooms, a second bathroom and additional storage. In large bungalows, it can offer three to four bedrooms, ensuite and a second bathroom and parents retreat or a family room. Removing some or all of the family bedrooms from the ground floor will provide space for a guests' bedroom and allow the living areas to be transformed without losing too much of the garden space.
| | | |
| --- | --- | --- |
| Before Addition | After Addition | After Addition |
Cost of First Floor additions
First floor additions are expensive particularly when combined with a major ground floor alteration and addition. You need to be very circumspect about attempting large scale renovations combined with ground floor alterations and additions if your budget is less than $3000,000. This may vary if it is a very small terrace and the areas are not great. Of course, if it is a large bungalow and the renovation is extensive then the money required can be well over $300,000.
Large new homes generally start around the $400,000 mark and go up. Experience shows that you will spend about half the budget to lock up and the remainder on the finishes. Remember large homes require large numbers to complete them.
Simple ground floor alterations and additions generally start around $200,000. They tend to only get more expensive.
A simple understanding can be had by pricing your kitchen including new appliances then remove this amount from your budget, what you have left is what you have to build with. Don't forget that even the most tightly controlled budgets tend to blow out towards the end of the job.
First Floor Additions as a Granny Flat
It is now possible on blocks of land greater than 450m2 to design a first-floor addition as a granny flat. This is called an Attached Granny Flat. This means it can have a separate entrance and its own cooking and bathroom facilities. The normal set back controls, floor space ratio and landscaping controls that exist in the Local Environment Controls will apply with your development.
To find out more about First Floor Additions and Extensions or First Floor Additions as Granny Flats please fill in the enquiry form below or to see some examples of First Floor additions designed by A.D Practique.
Storage Solutions
A.D. Practique can assist clients to design and build adequate storage solutions. The options in a residential home can include roof storage with a pull-down ladder or a dedicated storage room somewhere in the existing house. Obviously if the house is already short of living space this may prove to be extremely difficult.
This form requires javascript