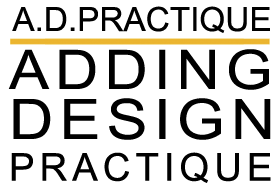 PH: 02 8765 8081
M: 0419 253 653

House Extensions Sydney
Adding Design Practique design home extensions in Sydney.
Typically, the home Extension involves the reconfiguration of the existing house to create additional bedroom and living space. In most cases home extensions in Sydney are designed on bungalows with enough land area to be able to expand. All councils prefer households to maintain some green open space. A home extension can involve the reconfiguration of bathrooms and the kitchen. Open plan family areas with the kitchen centrally located, opening onto an under-cover dry area are common design configurations prepared by the Practique team.
In some houses the existing dining room is converted to a third or fourth bedroom and the original kitchen becomes the new family bathroom. Many families with growing teenagers like to create two separate living areas. This can be achieved by maintaining the existing lounge room and adding a family living-room close to the kitchen and communal areas at the rear. The envelope is your palette and an experienced designer is needed to create a perfect picture.
Ground Floor Extensions Sydney
Ground floor extensions are usually less expensive than first floor additions. This is not to say that you won't require a significant budget. New kitchens depending on your need to impress can easily run to $30,000.00 plus. New bathrooms although not as expensive are still costly items.
If the original home has had very little maintenance, has poor drainage, old storm-water lines and antiquated sewerage lines then money will be spent bringing everything up to Australian Standards. As soon as you begin the home extension process you will be renovating to today's exacting Australian Standards. Many homes built before the second war have serious defects that will be costly to fix. If you are buying a home and contemplating renovations to complement your life style then get a professional appraisal of the suitability of the property for a Ground Floor Extension or a First-Floor Addition. Adding Design Practique Have licenced professionals who will assist.