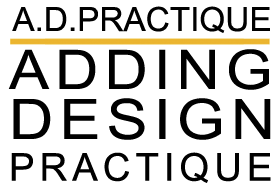 PH: 02 8765 8081
M: 0419 253 653

About A.D.Practique
Adding Design Practique is the business name behind which I, Will Hegarty have designed residential additions and new homes since 1996.
Prior to 1996 I worked as a carpenter and builder with some architectural design for friends as I gained experience and confidence. I have worked in the building industry since I was 17.
For all of the past 22 years I have remained in the background working under my business name. Since I have started working as a designer, having formal studies in (carpentry, building and architectural technology) I have inspected and quoted over 1,000 residential properties. I have prepared drawings for approximately 400 properties 90% of these have been approved by council. I understand the planning process. Of the 400 properties I have prepared and submitted drawings for about two thirds have been built.
I will keep working behind the business name A.D.Practique P/L the only change is that I will write designed by Will Hegarty, in the Title Block on all drawings. I think if you look though my portfolio and the success of the designs you will agree with me that this will mean that you have a well designed home and long after the cost is forgotten the quality will live on.
Design Solutions to all Residential Building Projects
A.D.Practique is a residential design and building business.
We design First Floor Additions and Extensions, Ground Floor Additions and Extensions, Granny Flats Studios Garages and Carports.
We design and build Garages, Carports, Granny Flats and Studios.
We will convert existing garages to habitable spaces. See Blog
25 years Residential design experience
30 years Residential building experience
Over 360 successful applications to council
100's of completed building projects (see portfolios)
Member of the Green Building Council of Australia
Award winning designer First prize Renovation of a Heritage project Canada bay Council
Designers of comfortable, affordable, low energy using housing.
We prepare and submit construction drawings, not concepts.
A.D.Practique is a building design and consultancy business.
We are a small family firm that specialises in the design and documentation and building.
We design and build Carports, Garages, Garages with studios and Offices and Granny Flats.
We also design and in some cases build or Project Manage Ground Floor Renovations and Extensions.
We Design first floor additions and new homes.
We design and build new bathrooms and storage areas.
We design small homes for people looking to downsize. These designs can be anything from 60m2, the maximum size for a secondary dwelling to 150m2.
See Blog on Cost Effective Housing
Adding Design Practique are residential designers and Builders
Work History
Our work history is over 400 designs submitted to Sydney councils over the past twenty three years. At any one time we would have half a dozen jobs in design another half dozen in council and always something being built. We have an enviable approval rate.
We do not subcontract our design work out.
Over the years we have learnt to work with rather than against planning departments. We are experienced at using the political process that is available to everyone in expediting difficult applications.
We are respected by the planning departments and builders. We are known for designing additions that are that are well drawn and documented.
We have many clients for whom we have done repeat work. We would be happy to give a list of these people and their contact details.
Our design philosophy is to create practical, attractive designs that have flow and are comfortable to live in. The second part of the philosophy is to create designs that add value to the property. We are proud of the sales record of our designs that have shown substantial financial gains to the owners when they have reluctantly sold.
The word Practique reflects the design ethos of the business that is concerned with creating practical, simple to build designs. Practic is the third or the forgotten sciences the others being theory and logic. Practic is the art of doing.
Practique is simple design
Will Hegarty is the principal designer. He has worked in the building industry for thirty five years. The last twenty years as a Residential Designer. The company designs New Homes, First and Ground floor Alterations and Additions Granny Flats, Garages with Studios, Offices Storage and Carports.
The aim of the business is to add design, good design to the home that is currently on the drawing board. This is better reflected in the concept of comfortable living. Whether it is a small single storey terrace or a large inter war bungalow we believe that the owners by giving us their brief are entrusting us with the responsibility of creating a comfortable living environment for themselves and their immediate family.
In our Australian climate we believe a comfortable living environment should if possible consist of:
Indoor, outdoor living where the family living area is close to the garden and connected by an Under Cover Dry Area
A comfortable living or family room
A well-appointed kitchen closely aligned to the family living area and outdoor living areas
A family dining area not a separate dining room
Laundry/ bathroom and separate bathroom or rooms
Independent light and airy bedrooms
And if possible a lounge or second living room
Plenty of convenient well appointed, well designed storage.
Garage, garages or off street parking
If space and budget permit then you could add a study, music room or theatre room. Although none of these really fall within the absolute necessary requirements for comfortable living.
Adding Design Practique has a proven design philosophy and a long history of producing successful good looking designs. Take the time to have a look at some of our finished work and use the links to contact us.